Clergy & Staff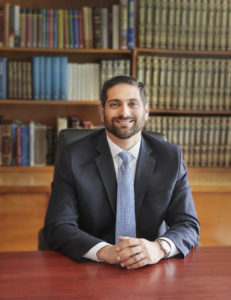 Rabbi Jeremy Fine
Senior Rabbi
Rabbi Fine joined the Congregation in the Summer of 2012 after finishing Rabbinic School and in 2017 was officially named the synagogue's Senior Rabbi.  Rabbi Jeremy Fine was born and raised in Chicago Illinois. After graduating from the University of Illinois in Champaign/Urbana Rabbi Fine began a Masters in Jewish Education which he completed in 2011. Rabbi Fine was ordained from the Jewish Theological Seminary in 2012. During his time at JTS he spent two years in Israel studying at the Conservative Yeshiva and the Machon Schechter Institute. While at JTS, Rabbi Fine received the William H. Lebeau Book Award and the Rabbi Morris Silverman Award in Liturgy. He also completed certificates in Fundraising from New York University and Rav Hamakshir (Kashrut Supervision) from JTS. He completed a Mini-MBA for Non-Profit Organizations in December 2014 from St. Thomas University. Rabbi Fine served as the student Rabbi at Congregation Sons of Israel in Amsterdam, NY and the Rabbinic Assistant and Director of Congregational Learning at Beth El Synagogue Center in New Rochelle, NY.
In 2014 Rabbi Fine was promoted to Associate Rabbi at Temple of Aaron. Throughout 2014 Rabbi Fine garnered national attention being named one of the Forward Magazine's Most Inspiring Rabbis in America. Later he was selected to deliver an ELI Talk entitled "Realigning the Synagogue Playbook." He also has spoken at various conferences throughout the country on young professional engagement including the 2013 USCJ Centennial. More recently he was accepted into Hazon's Clergy Leadership Incubator Fellowship.
Rabbi Jeremy and his wife Jessica are parents to Annie and Trudy and are happy to be a part of the Temple of Aaron family. If you have any questions about synagogue life or would like to chat with Rabbi Fine you can email Rabbi Jeremy Fine or call 651-252-6412
Rabbi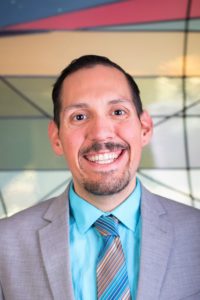 Micah Miller 
Assistant Rabbi
Rabbi Micah Miller is originally from Saint Louis, Missouri where he was active in the Jewish Community and synagogue life throughout his childhood all the way through High School. Upon his graduation he moved to New York City where he attended the Albert A. List College, a joint program between Columbia University and the Jewish Theological Seminary. After receiving his undergraduate degrees, he moved back to Saint Louis and worked at Congregation Bnai Amoona in their Youth and Summer camp departments. After working in various jobs throughout a synagogue, mentoring a close friend through her cancer, going through family struggles, and being a part of the larger Jewish community it was clear to him that he wanted to pursue the path of the rabbinate in order to bring forth the tradition that he loves to as many people as possible that he began his studies at American Jewish University.
While pursuing his studies, Rabbi Miller had the honor to serve two communities; Temple Beth Hillel in Valley Village, CA and Sinai Temple in Westwood, CA. As the Assistant Director to the Religious at Temple Beth Hillel he was able to reimagine the Family Education Day program and created a multi-generational learning opportunity around the themes of Sukkot titled Sukkah-Palooza. At Sinai Temple, Rabbi Miller had the opportunity to teach in the Chai School program, where he was responsible for creating innovative classes like Netflix and Jew, Beyond Shul and School: Being Jewish through socially conscience action, and Mind, Body, and the Jewish Soul. Rabbi Miller, his wife April, and daughter Aria are excited to be a part of the Temple of Aaron Community.
Email Rabbi Miller or call 651-252-6411 with any questions.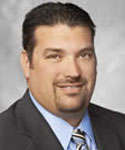 Joshua Fineblum, CJE
Cantor/Educator
Joshua joined Temple of Aaron in July 2010 as our Director of Education and has since expanded his role in many ways including his new one as our Cantor and Education Director. Josh has been active in synagogue life since growing up in the house of a Rabbi.  After going to Ramah Poconos in 1990 he helped form his USY chapter and became very active in the greater Jewish community.  While attending the University of Maryland he worked at a synagogue that later hired him as their Youth Director.  After 6 years as a Youth Director in Rockville, MD and Baltimore he returned to school  back home in Philadelphia at Gratz College.  While there, he received a master's degree in Jewish Communal Service and a certificate in Non-Profit Management while acting as the Youth Director, B'nai Mitzvah tutor, Junior Congregation leader, and wearing many other hats at Beth El in Cherry Hill/Voorhees in New Jersey.Upon finishing studies at Gratz he went to work at Kellman Brown Academy, a Solomon Shechter Jewish Day School, in Voorhees, New Jersey as their Director of Programming and Development.
As a Hebrew school teacher, Junior Congregation coordinator and leader, B'nai Mitzvah tutor, USY advisor, Youth Director, Assistant Hebrew High School Director, Confirmation Coordinator, and Director of Programming and Development, he has watched and helped many children grow and connect to Judaism.  He, his wife Andrea, who hails from the Twin Cites, and their sons Jonah and Gordon live with their dog Rocky in Golden Valley. They are happy to be a part of the Temple of Aaron family and Joshua is proud to have taken on the title of Cantor/Educator in the summer of 2015 in hopes of inspiring people spiritually and educationally in the years to come. Feel free to email Joshua Fineblum or call 651-252-6403 with any questions about our schools and beyond.
Originally from Bismarck, ND Danaé, left after high school to pursue a Bachelor of Arts Degree in Graphic Design from Minnesota State University of Moorhead. After college she moved to the Twin Cities in 2015 and did some freelance design work on the side until she became a part of the team at Temple of Aaron. Danae's primary job at Temple of Aaron is helping the clergy on day to day tasks, life cycle events, behind the scene jobs at events and during holidays, and marketing/advertising for events.
Feel free to email Danae Thorpe or call 651-252-6407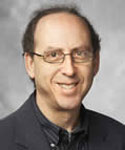 Ken Agranoff
Executive Director
Ken Agranoff has served as our Executive Director on two separate occasions. He began in 1984 and left in the summer of 1990. His priorities were formalizing office procedures, installing a formal performance review system, addition of office computers, regular sharing of financial operating results, and helping ease the transition from the retirement of Rabbi Raskas to new clergy. Ken returned to the synagogue in 1993 and has continually served the membership since that Spring. The synagogue has enlarged its endowments, completed a major remodeling, selected professional money managers for its special funds, purchased the Talmud Torah building, expanded the Roseville cemetery, intensified its energy efficiency strategies, and helped with a variety of searches for key personnel.
A life-long resident of St Paul, he married Tracey Cass at Temple of Aaron in 1993 and they have two children who have completed nearly all of our educational programs, Samantha and Jessica. Ken celebrated his Bar Mitzvah and confirmation at the synagogue. He earned degrees in business and law at the University of Minnesota. Tracey ran our school art program for 18 years and is currently a valued full-time employee at the St Paul JCC guiding family educational programs.
The future holds new challenges as our membership evolves and asks the synagogue to do some new things while relying on us to retain some of the old traditions that have made Temple of Aaron distinctive for over 100 years of operation. Ken was pleased with the hard work completed by the Strategic Planning Committee and the current challenge is to convert the discussed concepts into practical action plans to improve the synagogue experience for a larger percentage of our members. Email Ken Agranoff or call 651-252-6406 with any questions.
Jorie Bernhardt
Director of Youth and Family Programming
Originally from the Chicagoland area, Jorie moved to Saint Paul in the summer of 2017. She graduated Illinois State University and then completed a Masters' program at the University of Illinois Urbana-Champaign. Following graduate school, Jorie began working in the Education Department at the Chicago Botanic Garden.  In Chicago, she became involved with the Young Adult Division (YAD) at Anshe Emet Synagogue, serving as a board member for two years and where she met her husband, Aaron. In 2015, Aaron and Jorie moved to Ann Arbor, where she worked as an Educator at the Ann Arbor Hands-On Museum and as the Education Department Assistant at Beth Israel Congregation. She is beginning her second year with us and is looking to continue to get to know more people in the community. Jorie, Aaron, and their dog Sara live in Mac-Groveland and are excited to be a part of Temple of Aaron family. Email Jorie Bernhardt or 651-252-6415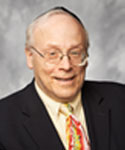 Larry Eisenstadt
Ritual Coordinator
Currently, Larry serves as the Ritual Coordinator at Temple of Aaron. Among many things, Larry has taught many of our beginner classes including Bible, Talmud, and Hebrew. His undergraduate degree is from CUNY Brooklyn. Larry has a MA in Jewish Studies from the Jewish Theological Seminary and a MA in Public Affairs and MSW from the University of Minnesota. Larry also works for the Department of Employment and Economic Development.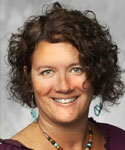 Kim Thomey
Manager of Financial Operations 
Kim Thomey has worked as the Office Administrator for Temple of Aaron since January 1999 and is now taken on her new role. Kim grew up in Omaha, Nebraska. She is a graduate of Creighton University located in Omaha where she earned a BA degree. She started her professional career at the Omaha Jewish Community Center as Youth Director for K-8. She moved to Minnesota and completed 10 years as administrative assistant for the regional office of United Synagogue of Conservative Judaism. She has worked her entire adult life in the Jewish community and at the same time is very active in her Catholic parish, Nativity. Kim and her husband, Chris, live in Highland Park and have two children, Charlie who is a Junior at UND and Maddie who is a Freshman at Visitation High School. Email Kim Thomey or call 651-252-6410 with any questions.
Susie Haim
Administrative Assistant
Susie Haim works as the Administrative Assistant for the Education and Youth. Susie is an active Temple of Aaron member, parent, past teacher in our school, and education department support staff.  Susie brings familiarity, strong organizational and communication skills, and a solid understanding of our education department, youth programming, and community. She continues to be a great piece of the puzzle in ensuring that programming on every level of the synagogue is taken care of down to each detail. Susie works in three primary areas: Yahrzeit system, Bookkeeping support, and Executive Director support. She is also the main voice that greets you when you call the Temple. Susie resides in Minneapolis with her husband and two children who are also active here at Temple of Aaron in the Education and Youth Departments. Email Susie Haim or call 651-252-6401 with any questions.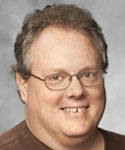 Bill Jorke
Building Supervisor
Bill joined Temple of Aaron as our Building Supervisor in March of 1996. Bill  has worked in the building maintenance field since he was 9 years old starting with his father, they repaired the family home, and his grandparents four-plex on Portland Avenue in St Paul. Bill was employed for 10 years in the nursing home maintenance field.  Bill Jorke was born and raised in St. Paul and graduated from Highland Park Senior High School. As his family grew, Bill, his wife Tricia, and their 6 sons, moved to Prescott, WI. found an affordable, large house. They liked the fact that the school classroom sizes were about 15 children per class, and the small town feel.  He enjoys the range of duties that this building supervisor position holds: planning, meeting with families for special events, cleaning, maintenance, and the many event set ups that happen inside and outside the synagogue walls, working with the rabbis, cantor, and all the support staff, that "make it happen." Bill enjoys the gratification that comes from a job well done. He appreciates the years he has spent with us, and looks forward to helping people and keeping our building beautiful and your celebrations flawless in the future. Email Bill Jorke or call 651-252-6416 with any questions.