Youth Education
R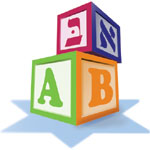 abbi Bernard S. Raskas Religious School and Rossy & Richard Shaller Hebrew School Mission Statement:
To develop adult leaders of the Jewish community by providing an outstanding religious and social Jewish preparatory program that provides students with skills, attitudes, opportunities and inspiration to participate in strong active relationships and service within the Temple of Aaron and the larger Jewish communities.
Education Success For Youth At Temple Of Aaron
We are dedicated to providing Jewish education that will spark the love of learning and appreciation for the traditions of Judaism. It is our strong belief that Jewish Education is a lifelong process that starts at birth and continues through High School and beyond.   In preparation for a lifetime of active synagogue participation our students study a variety of viewpoints and perspectives on important religious issues while always representing Conservative Judaism and its principles.  The curriculum includes age appropriate instruction in Hebrew Prayer, Tanach (Hebrew Bible), other Jewish Texts, Israel, Holidays, God, and various other Judaic topics.  Our curriculum presents topics at levels of increasing difficulty as a child progresses through each grade. The Lower school curriculum is also integrated with music, tefillah, and art and incorporates meaningful grade level programs to enhance the classroom curriculum.  Our Upper school curriculum is enriched by special projects including field trips, speakers, and interactive programs. Please contact Cantor/Educator Joshua Fineblum today with any questions!
Click Here for 2017-2018 School Calendar
Summer Scholarships and Awards:
Our youth are fully engaged in summer and Israel programs including Camp Ramah, USY Pilgrimage, Herzl Camp, Camp Chi, Alexander Muss High School in Israel, and more.Temple of Aaron Scholarship Committee annually grants scholarships to our youth for overnight Jewish camp and Israel programs. We have generous scholarships including the Swartz Family Israel Fund which provides $1,500.00 to each post bar/bat mitzvah teen who selects a multi-week Israel experience. We encourage each family that has received a scholarship to consider making a donation to our summer camp scholarship funds so another child in the future can experience the power of Jewish summer camp.
Summer Camp/Israel Scholarship Application
The annual Jason Andler Memorial Israel Leadership Award is given to a 16-24 year old applicant who best exemplifies leadership in Jewish values, community service, achievement or interest in the arts, involvement in Temple of Aaron activities, and committed to Israel. Jason Andler Memorial Scholarship Application
The Dr. Clarence and Rose Siegel Scholarship Fund annually helps students pursuing clergy training, Jewish professional jobs, and Israel experiences. Each awardee is asked to complete avodah hours to strengthen our synagogue community.